Wed 23 Mar 2011
We had a fire today here in little ole Champaign, Illinois. A 3-alarm fire. It is spring break right now, so that helped, but it was still right next to campus.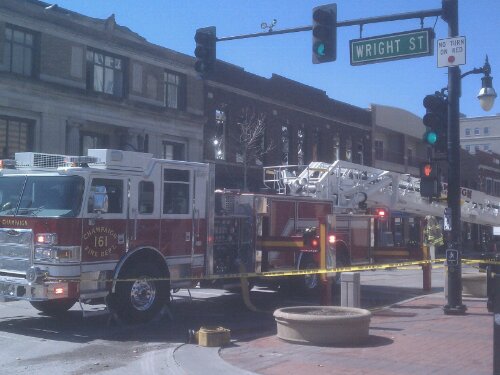 – More pictures follow –

This morning when Mariya (Champaign Realtor extraordinaire) and myself were at Hardees we saw a fire engine headed north on Neil. I commented at the time that I didn't know where it would be coming from or going to. Mariya noted that maybe there was a bad fire somewhere. A few minutes later, I checked my email, and had a message from the campus saying that there was a fire at 631 E. Green.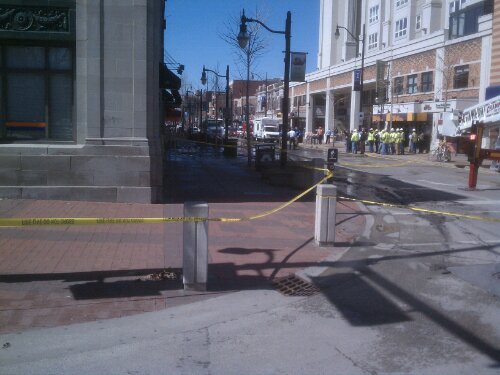 A bit of deducing led us to determine that it was in Champaign, and this was right next to the alma mater.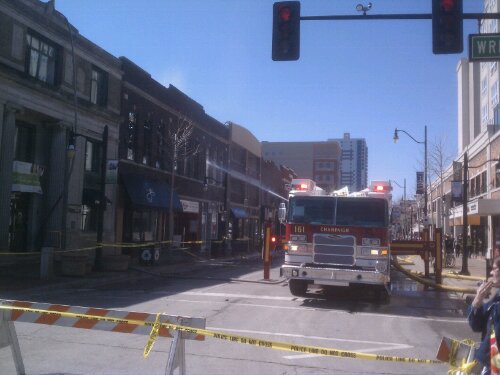 Come to find out, it was in the building with Zorbas and Mia Za's in it. Based on the fact that every upper story window of the building has been blown out, I wouldn't want to be a tenant of that building right now. Supposedly a clothing boutique called Pitaya was in there as well. Want some cheap smoky clothing?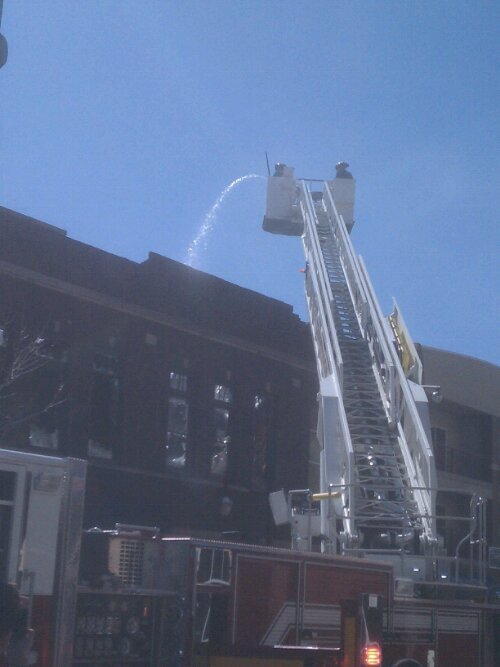 Lots of broken glass, lots of water, and lots of damage. Not a good scene.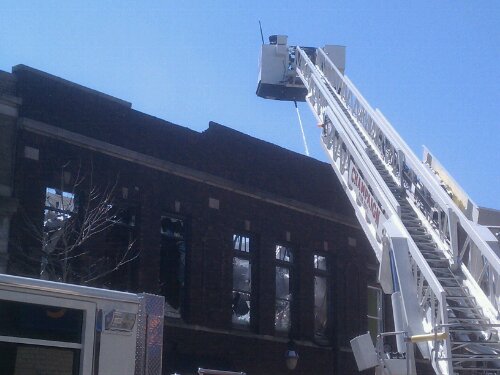 To the best of my knowledge, no one was hurt, though. That's the important thing. These pics were all taken around 12:30 – 1:30pm, so most of the excitement was over by this point.