Wed 8 Dec 2010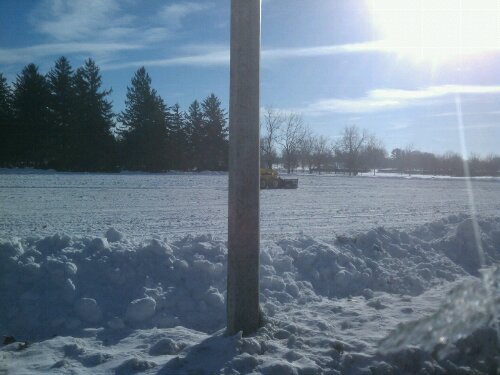 Ok. I know this isn't a good picture, but I hope you get the idea. I was driving into work this morning and, at the corner of Lincoln Avenue and Florida Avenue, in Urbana, this site presented itself on the southeast corner of the intersection.
This snow plow was, literally, plowing the snow off of a field of grass. Not pavement. Not a parking lot. Not an improved surface at all. It was plowing… a field…
I'm sure that there is a good reason for this. I'm not sure what that reason might be. But I'm confident there's a reason. In the summer they often play soccer in the area south of this, but I'm not sure what they would be planning for mid December.
Oh well. You gotta spend all that extra money that Illinois has on something, right?